05/11/2022
Hot Tub News
0 Comments
It's Grilling Season and Backyard Party Time
It's Grilling Season!! Whether you're planning a small back yard cookout for the family or a big barbecue party, there are a few essentials you'll need to keep in mind for things to not only run smoothly, but so the host can enjoy it, too!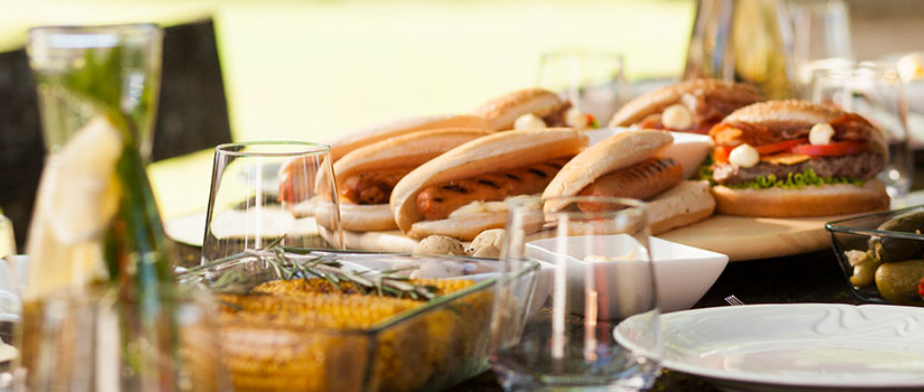 Prep food beforehand! Prepping as much food as you can before your guests arrive will give you more time to enjoy your own cookout. Make sure all the food is ready to go on the grill when the guests arrive and that any side dishes are assembled, cooked as needed and out on display.
You can also ask your guests to bring side dishes and desserts. Don't feel like asking for side dishes is a burden. People love to show off their prized dish. This will also free up a lot of your time so you can get your back yard ready.
Don't forget, depending on the number of people who plan on attending, you'll need to provide some seating and eating areas. Space out tables and chairs so that any one space doesn't get too crowded.
The grill is the heart of any great barbecue, right? While grills come in all shapes and sizes and every backyard chef has their preference between gas and charcoal, the tools you need are all the same. Don't forget the extra gas or charcoal for the grill, either! Running out during the BBQ will be sure to interrupt the festivities for you and your guests.
A good supply of drinks will keep everyone cool and refreshed. As part of the pre-party prep, be sure to stock a cooler with ice, bottled waters and any adult beverages, if you wish. Encourage guests to help themselves.
Set up some yard games like cornhole or horseshoes for no-hassle entertainment for your guests.
Desserts can be as easy as fresh watermelon or fruit salad or better yet, fire up the pit and let your guests make s'mores. This is another fun activity for your friends and family.
Most barbecues are held in the late afternoon or evening when it's a little cooler. Be ready with tiki torches or other decorative backyard lights when the sun starts to set.
You are now well equipped for the ultimate backyard barbecue party. Just remember the most important tip – have fun. That's the point of hosting a barbecue. When the host is relaxed and having fun, your guests will be, too. Besides, you deserve it!