Spa Marvel
Spa Marvel Water Treatment & Conditioner (Spa Marvel) is an environment -ally-friendly, enzyme based spa-water treatment product that can reduce and eliminate the need for many of the chemicals used in traditional spa water treatment.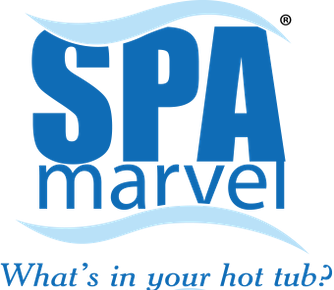 Great for those that are:
Chemical intolerant – Traditional spa treatment causes itching, rashes odours or coughing.
Eco-conscious – People who are looking for an alternative to soaking in traditional spa treatment chemicals.
Absentee spa owners – People with vacation homes, frequent travelers and other people who are not always available (or forget) to tend to daily, weekly, or monthly spa water maintenance.
"Water Treatment Challenged" – People who have difficulty following the traditional spa-water treatment regimen.
Pool Marvel
Pool Marvel® – by Spa Marvel
A Product that pool owners love to use:
Dramatically reduces pool maintenance.
Helps to improve water clarity and quality.
Enhances chemical treatments.
Helps to maintain pH and alkalinity levels.
Reduces scum lines, chlorine odours and irritated eyes.
Improves filtration.
Just one capful (100 ml or 3.3 ounces) treats up to 20,000 gallons (75,000 litres) of pool water per week.